We've had some good luck, down here in Southern Maryland, with Schooner Heron Charters. We've had lots of wind, lots of sun… and great people coming down for a sailing charters aboard Heron.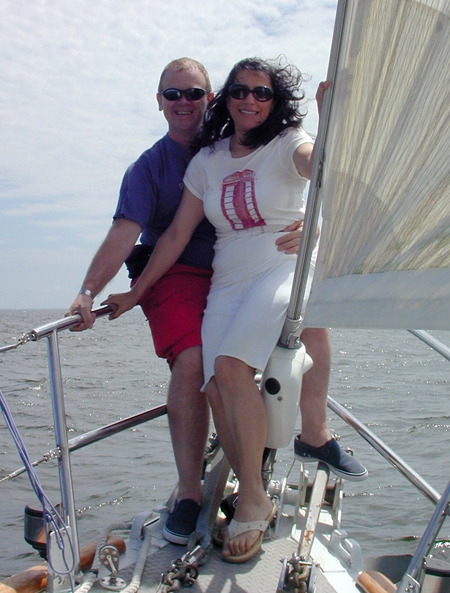 On May 22, we once again had good breezes and bright blue skies on the Chesapeake Bay. Good friends Oris and Noble brought their wives and sister and friend down for a sail. Oris and Noble both are in love with the idea of sailing, with being on the water, and they enjoyed themselves as we talked about boating, sailing "how to's," and boat ownership all day. I don't think either of them had been sailing on a big boat before, yet they were both steering, handling winches under load, and trimming sails like pros.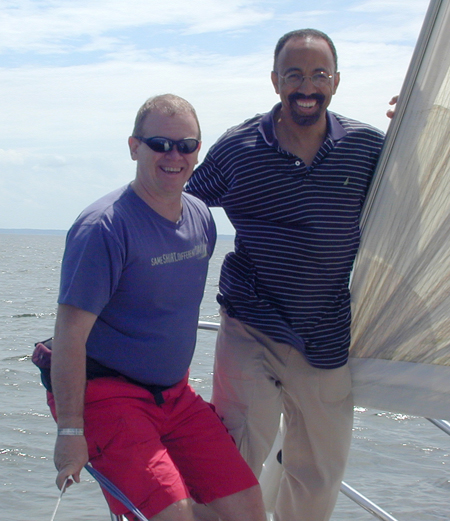 There was a lot of sun, and we were reminded to protect ourselves against too much of a good thing. Covering up and using sunscreen were the rules of the day, but being early in the season, we tend to forget… so a few of us turned a little pink in spots. Damian finally put a hat over his very red forehead.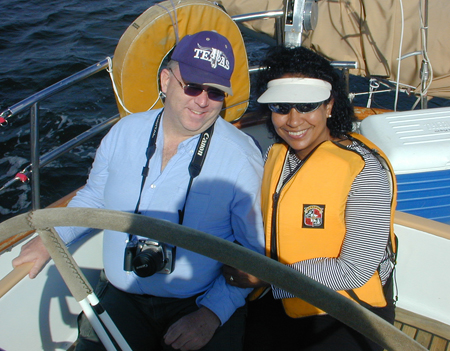 We really did luck out with conditions, and it's kinda hard not be all smiles when you're out on a schooner, sailing out of Solomons Island into the Chesapeake Bay, on such a nice day.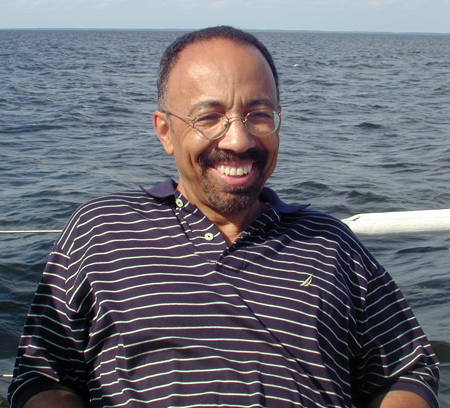 For me, tremendous pleasure comes from meeting new folks who are enjoying themselves aboard Heron, sharing bits of our lives… where we've been, where we're going… what do we see in our minds' eyes for our futures… This type of camaraderie, enjoyed while slicing through the waters of the Bay with the wind in our faces… this is what it's all about.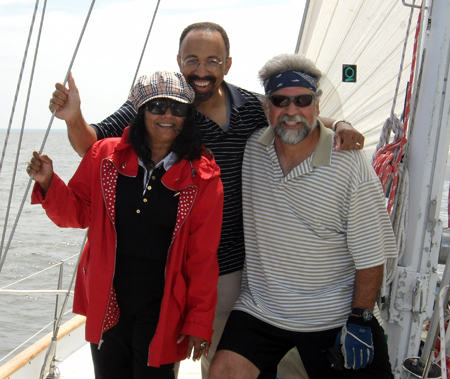 Once again, another really enjoyable day aboard Heron.