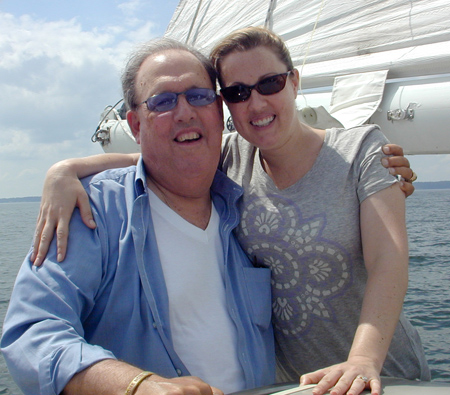 Once again, a daysail charter on Schooner Heron proved to be a really great way for a family to spend time together. Whatever is going on back at home, all the trials and tribulations of life that we all have… they're all left behind while we share a sail on the Chesapeake Bay aboard Heron. Don't get me wrong. "It's" all waiting for you, when you get back to the dock. But, for those five or so hours that we're off and running, you're able to simply luxuriate in the natural world around you, and spend really good time with the people you care most about.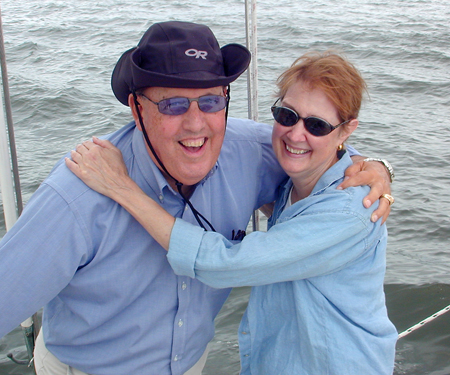 It was a pleasure for me to see Charles Jeffress again. Charlie had booked a seat aboard Heron for last year's Great Chesapeake Bay Schooner Race. At the last moment, for personal reasons, he had to bail out. But, he said, "I'll be back," and true to his word, he booked a charter for his family on May 29th.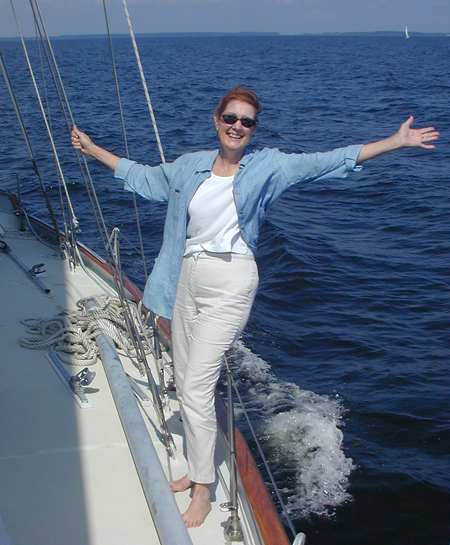 It was really nice for me to spend time with his lovely wife, Jean, whom I had met briefly last year. She certainly enjoyed the sail, and enjoyed watching her family spend the day on the water together.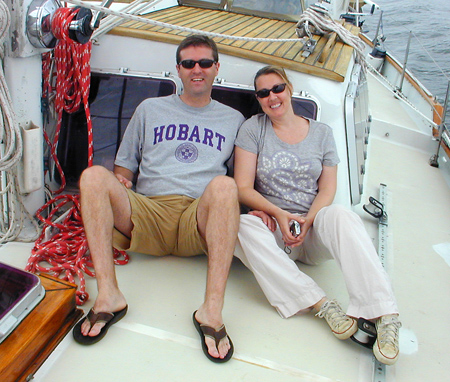 Daughter Ashley and husband Peyton joined in, and I was quick to put Peyton to work, helping to get the main sail up. It's great to have help running the boat. He was breathing a little hard when I took this photo.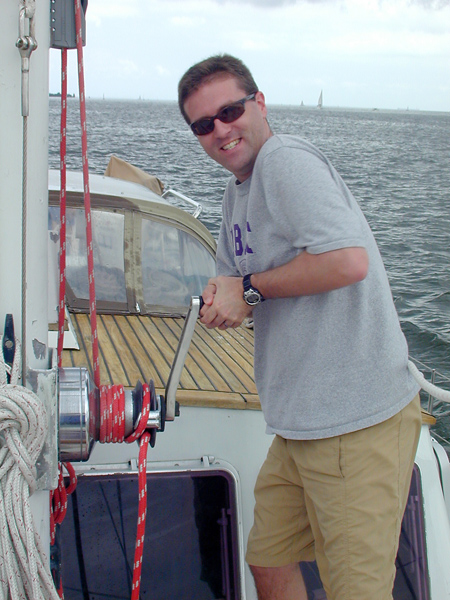 Son Berkeley found it easy to relax with such ideal conditions. That "front seat," as I call it, is such a great place to hang out. If only it had a little more padding.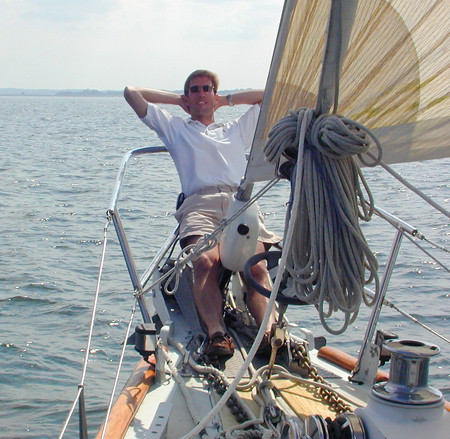 And Charlie's sister Elise joined the group for the sail, right at home on the boat, as she spends half of her time up in Martha's Vineyard and is no stranger to the world of boating. It was a lot of fun to spend the day with her, as she brought a lot of energy and enthusiasm along for the ride. Every second, she was helping out, running all over the boat. I was able to catch her during a few moments of relaxation for this beauty shot.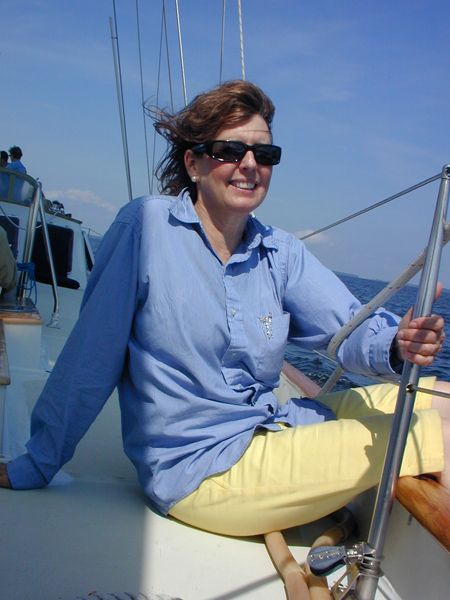 We all made it through the wonderful day, nobody fell overboard!, Charlie even got in a good snooze on deck. Another good charter on Schooner Heron.
Tags: charter, charters, Chesapeake, Chesapeake Bay, Heron, sail, sailing, schooner, wind