I was truly humbled by the group of folks who came down to Southern Maryland for a daysail charter aboard Schooner Heron. These lawyers (I had to be really careful with my contracts and liability waivers!!!) work in immigration law half the time, at Just Law International, and do pro bono work the other half of the time, working on behalf of the Jubilee Campaign around the world. Ann and Bonnie and Valeria and Sonya and Jiyoon and Tarik, and others who were not on board that day, are doing tremendous humanitarian work — stopping genocide, rewriting laws to protect children, helping refugees, fighting human trafficking, protecting orphans, building homes, working against AIDS… the list goes on… — and I would recommend that people go to their website, learn about their work, and do what you can to support them.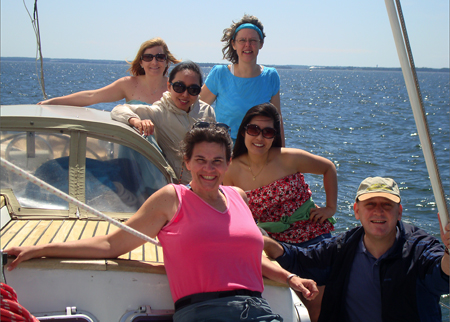 Now, back to the charter. AGAIN, a whole lot of wind. But warmer than the last charter. This day, light jackets gave way to t-shirts. And there was plenty of sun.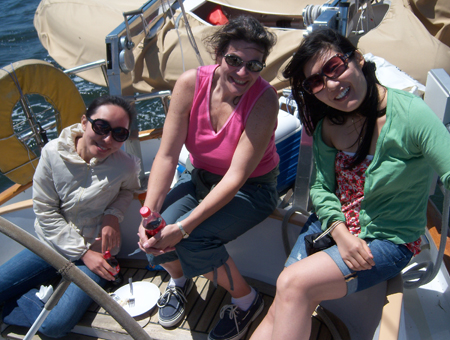 The fixin's were pretty good. Bonnie did a good job of putting together some snacks. And sandwiches were flying back and forth, faster than we could eat them. Ann hands out some of the plates of cheese and crackers.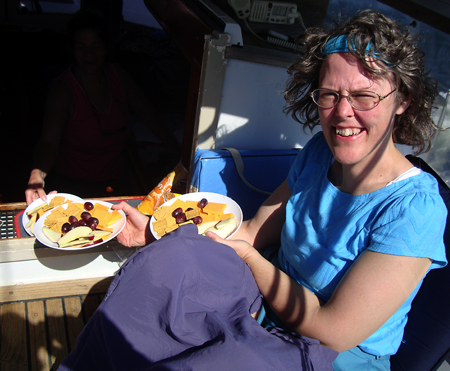 We took the time to sail under the Solomons Bridge. Amazing perspective from down below.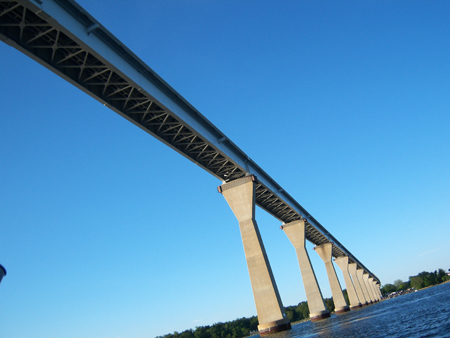 If you want to stay out of the sun, or wind, the place to be is under the dodger. Tarik found a nice spot and claimed it for his own.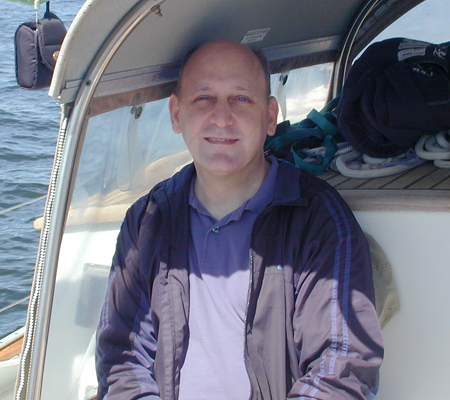 Valerie had a great time steering, and held the wheel for quite a good part of the day. She steered better than some of my friends who have been sailing for years. Some people pick it up fairly easily, feeling the wind, the water… the way the boat responds… Others don't reach that level of comfort and harmony. Valerie was definitely in tune with the natural forces that were driving the boat.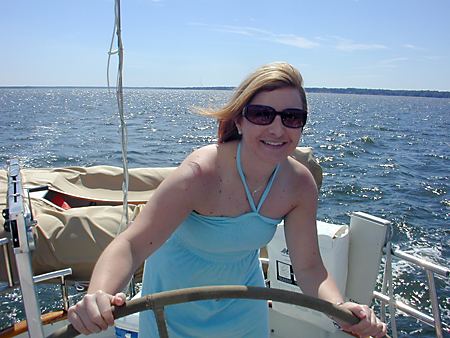 Being forward on the boat is one of the most exciting places to be. Everyone does the "Titanic" thing, with arms outstretched. You get a tremendous sense of the boat, from the bow, especially looking aft. Instead of being on the boat, looking out, you're almost off the boat, looking inward. I call it the best seat in the house.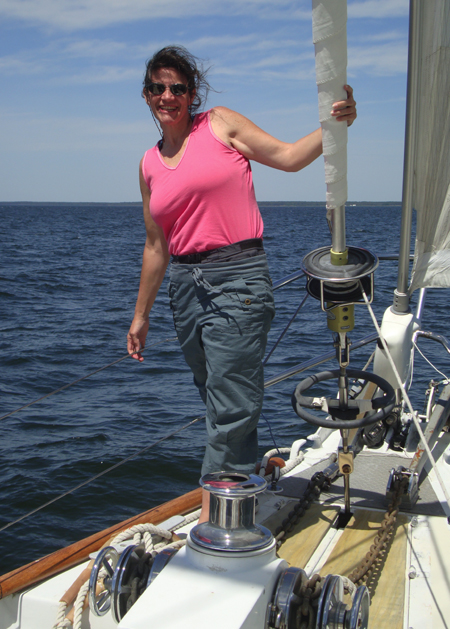 This turned out to be a perfect day. Perfect conditions. Wonderful and inspiring conversation. Lots of fun. We all went to dinner afterwards in Solomons Island where I was treated to my meal by the group, an unexpected and appreciated treat. Great sailing, great people… What more can you ask?
Tags: charter, charters, maryland, sailing, schooner, solomons, solomons island, wind