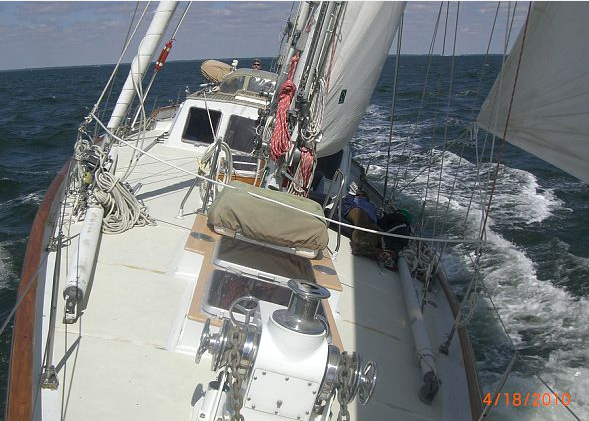 Schooner Heron Charters had its first charter of the season on April 18th. With 20+ knots of wind blowing from the NW, and temperatures in the 50's, it was a pretty chilly day out on the water. But the John McManus family from Bethesda, including wife Barbara, and kids Justin, Jessica, and Jack, made their way south to take the first charter of the season on Schooner Heron.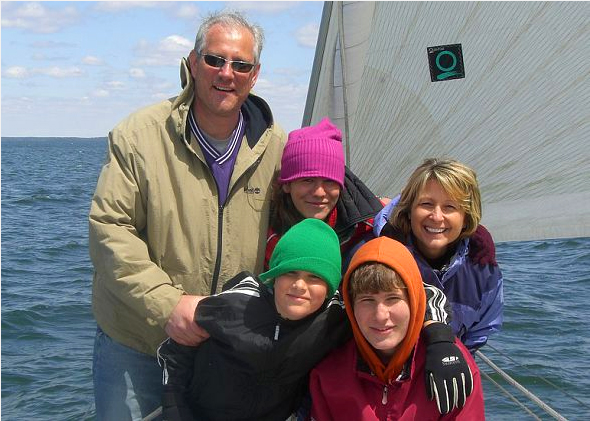 They came well prepared for the chilly weather with jackets, gloves, hats, long underwear: surely this is a family that knows how to have a good time outside, year round. John was at the helm most of the day, with Jack, 11 years old, taking the helm several times.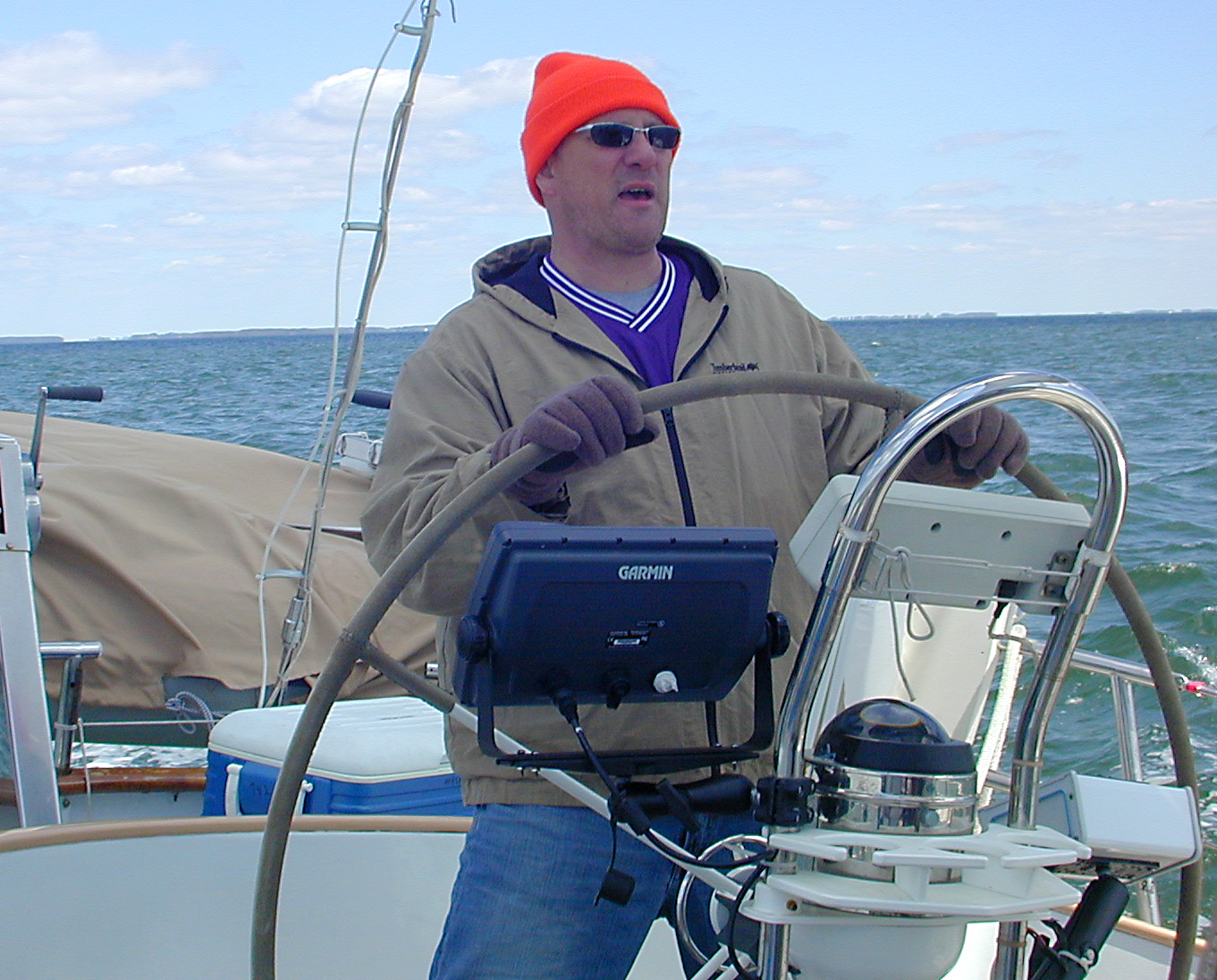 John, a powerboat owner, had a little bit of the sailing convert in his eyes, when a puff would hit and Schooner Heron would heel over. And little Jack, well, he was amazing. Pure concentration! He steered better than some of my friends who have been sailing with me for over a decade. And how many 11-year olds can tell their friends they steered a 44,000 pound boat in small craft advisory conditions.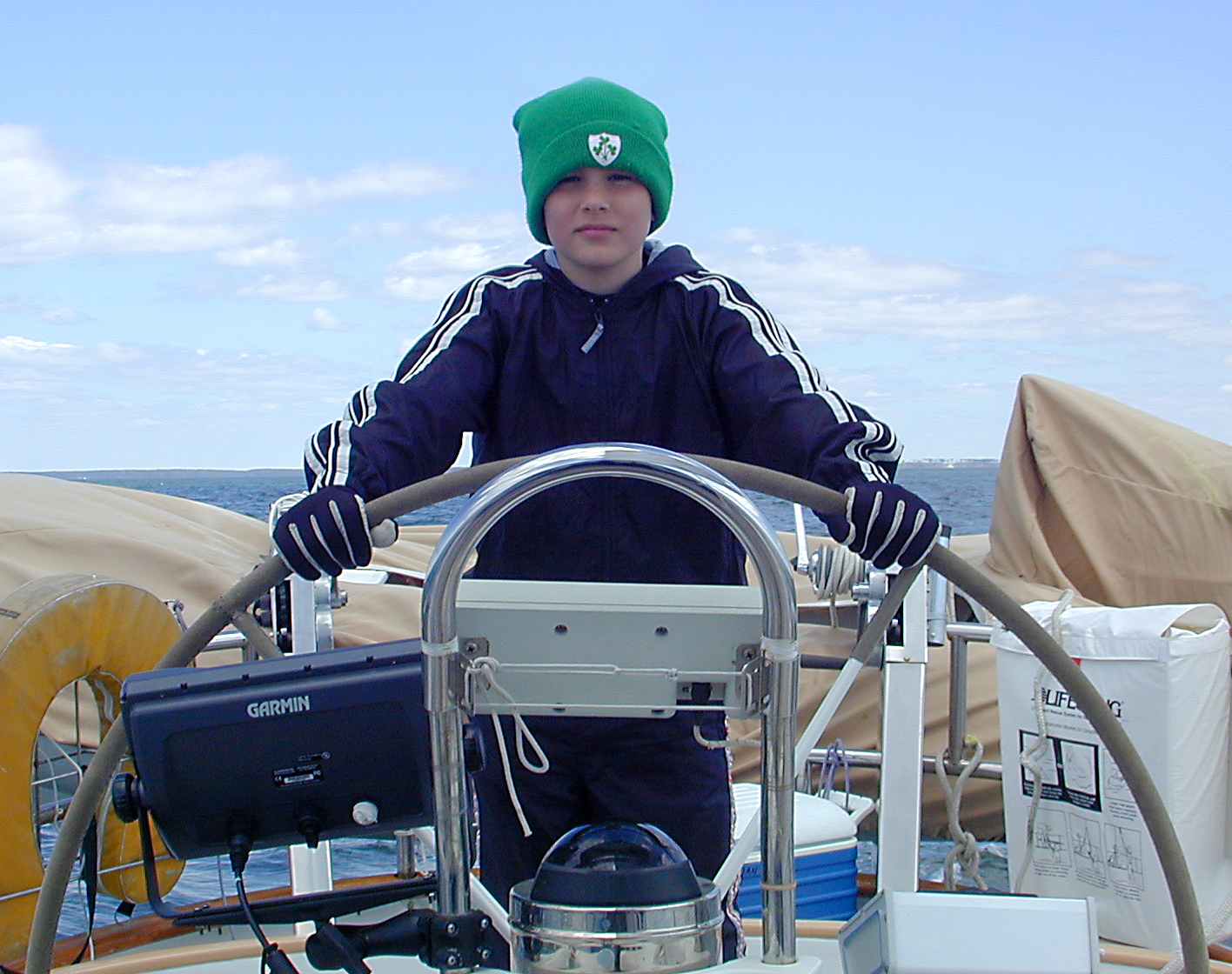 John is owner of The Barking Dog Bar and Restaurant in Bethesda, and from the sound of it, that's where I'm going, next time I'm in the area.
It's located at 4723 Elm Street, in Bethesda, and their phone is 301-654-0022. This place sounds great. They do it all. It can be your local pub, they can cater your large party… great happy hours! Send an email to them for more information, and when you're there, lift a pint to the McManus family for being a bunch of gritty sailors who gave me a great first charter for 2010.
And come on down to Solomons Island for a great recreational escape, and take a daysail on Schooner Heron.